Tontechnik und Beschallung Mieten bei Ganslhaut event solutions
Die optimale Beschallung für jede Veranstaltungsgröße, von der Business Präsentation bis hin zum Megaevent. Ob Indoor oder Outdoor – wir schaffen überall ein perfektes, akustisches Erlebnis. Seit vielen Jahren arbeiten wir mit den High-Class Produkten des Herstellers L-ACOUSTICS. Ganslhaut erstellt Ihnen ein perfektes Beschallungskonzept für jede Location.
Ganslhaut event solutions - Ihr Partner für Eventtechnik und Veranstaltungstechnik.

Neu im Vermietpark:
DiGiCo S10 Audio Console with Stealth Core 2
The SD Ten includes Stealth Digital Processing and floating-point Super FPGA technology, and provides a fully-loaded feature set that will cater to any front-of-house or monitor engineer's needs.

DiGiCo S21 Audio Console with Stealth Core 2
The DiGiCo S21 comes complete with dual DMI (DiGiCo Multichannel Interface) option card slots, perfect for expandability, as it can interface with industry formats be it Analogue expansion, MADI, Dante one., Waves SoundGrid, or Calrec's Hydra 2 Network.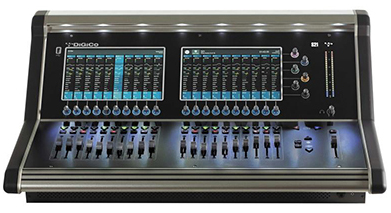 DiGiCo SD11i Audio Console with Stealth Core 2
NEW SD11i digital mixing system in just 19 inches. Can be rack mounted or used as a table top mixer. Easily transportable and simple to incorporate into any mixing environment, this supercharged model delivers a very high performance.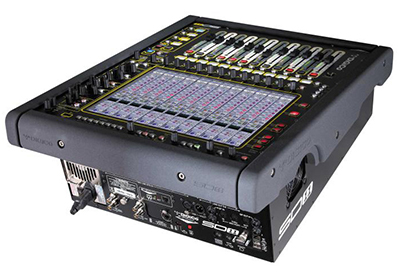 To get the most from the best in mixing console technology, you need the finest I/O rack available. So meet the DiGiCoSD Rack, delivering up to 192kHz high resolution analogue I/O converters and multiple digital formats including: MADI, AES, ADAT and Aviom.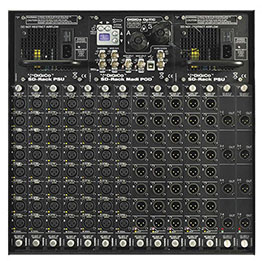 Floor Mount 32 In, 16 Out Stage Box. The DiGiCo D-Rack comes as standard in the SD9 system and is available as an option on all SD-Series consoles.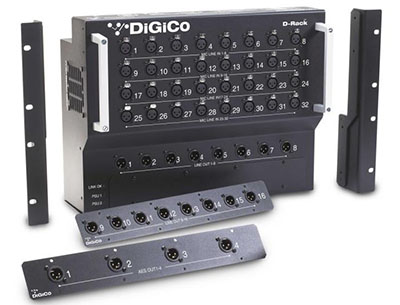 Power (SPL) in beamwidth and acoustic isolation High immunity to feedback Narrow ellipsoid directivity of 40° x 60° Low profile and weight for integration and handling Rugged build Active design with low latency preset